Interview at Radio Dikh
Shawn Kobb, Cultural Attaché of the US Embassy in Budapest, recently gave an interview to Hungary's only Roma radio station, Radio Dikh. In the Zsa Shéj show of the recently launched radio station, he spoke about Hungarian and American Roma minorities and the importance of diversity and inclusion which are both seen in the U.S. as strengths, making society more creative, and innovative.
The cultural attaché mentioned that the Roma population in the United States is relatively small, so you don't hear as much about Roma as a minority as you do in Central and Eastern Europe, where the Roma population is much larger. Nevertheless, the U.S. government places great emphasis on inclusion, integration and diversity which are fundamental American values.
As Secretary Blinken put it upon naming Amb. Gina Abercrombie-Winstanley as Chief Diversity and Inclusion Officer: "Diversity makes us stronger, smarter & more creative."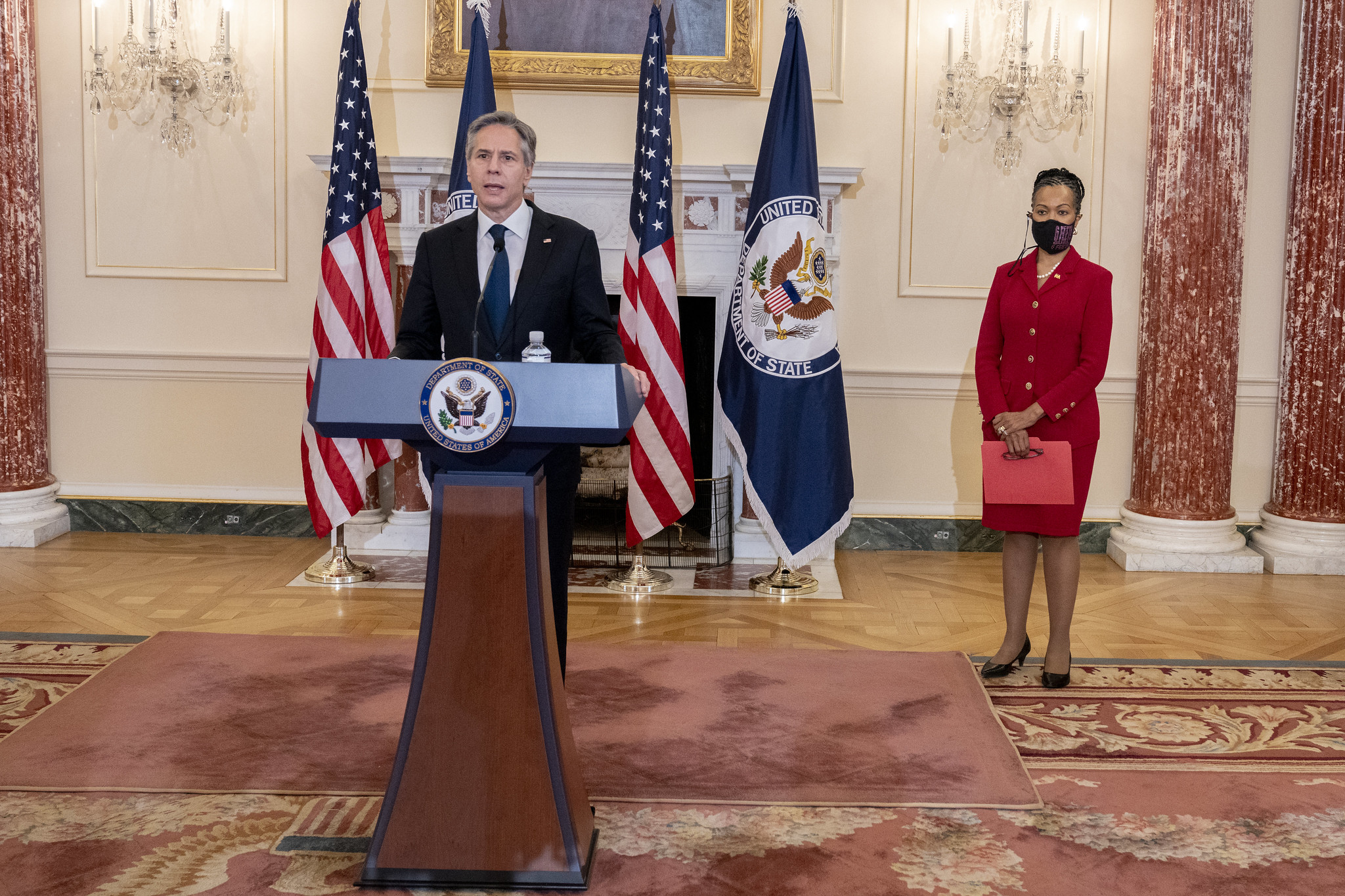 "And our diversity gives us a significant competitive advantage on the world stage."
One of the U.S. Embassy Budapest's priorities is to share and reinforce American values, such as democracy, transparency, entrepreneurship and tolerance of diversity. "As an extension of the U.S. government's hand in Hungary" the Embassy finds it important to reach out to minorities such as the Roma communities, and to be part of the conversation advancing their inclusion, hence contributing to a stronger, fairer society.
Embassy Programs for Roma Communities
During his radio interview the cultural attaché also spoke about the programs of the U.S. Embassy in Budapest to support Roma communities. He mentioned the exchange programs open to all, the Embassy's Youth Council, which would welcome Roma youth as well, and the Embassy's intention to relaunch its internship program for Roma youth which was temporarily suspended due to the pandemic.
The Embassy encourages all minorities to explore embassy funding opportunities and to take advantage of the new Embassy on the Road outreach program that facilitates learning about the United States through games and with the help of American speakers.
Listen to the full interview on YouTube.